PHS Graduation RSVP Survey
(Survey must be completed prior to June 30th)
Seniors and Senior Parents,
Prattvile High School is currently in the planning stages for the July 24 Graduation Ceremony and we need to know how many seniors are planning on attending. Any senior planning to attend the ceremony must complete the survey prior to the deadline of June 30th. Graduation practice and ceremony information will be located on this website by July 9th.
___________________________________________________________________
Prattville High School will be closed June 29th - July 3rd
Early Release:
Applications for Seniors are now available inside the front door of the school. Please complete and return them to Mrs. Thigpen as soon as possible.
Dual Enrollment: AUM is waiving the ACT requirement for Fall Dual Enrollment. If you would like to take English 101/102 with AUM, apply online and send them a transcript through Parchment. Afterward, email Mrs. Thigpen to let her know you were accepted.
_____________________________________________________________________________________________________________________
Yearboook Distribution Phase II
PICK UP FOR YEARBOOKS WILL BE CONDUCTED IN DRIVE-THRU FORM IN FRONT OF THE SCHOOL.
A second distribution is tentatively schedules for the week of July 6-10.
Watch for information regarding the distrubtion through call-out, the school website,
and your yearbook social media accounts:
Instagram: @physybk2019
Facebook: Prattville High School Yearbook
BETWEEN THE HOURS OF 4:00PM AND 6:00PM.
You may still purchase a yearbook in the pick-up line,
but you must provide $85 EXACT CASH or a check made payable to PHS.
If you have any questions, email the yearbook staff at phsybk@gmail.com
SUMMER OFFICE HOURS BEGINNING JUNE 1ST
MONDAY - THURSDAY (CLOSED ON FRIDAY)
8:00 - 12:00
CLOSED JUNE 29TH - JULY 3RD
Enrollment Forms are now available for download. Please see the links below:
2020-2021 Enrollment Information
AHSAA Bona Fide Change of Residence Form
You may also pick up an Enrollment Packet from PHS Monday-Thursday 8:00-12:00
AT THIS TIME, WE ARE MEETING WITH FAMILIES BY APPOINTMENT ONLY.
Once you have completed the Checklist for Enrollment Guidelines,
you may contact the school Registrars for an appointment.
9th-10th Registrar - Cindy.Bailey@acboe.net
11th-12th Registrar - Tricia.Horn@acboe.net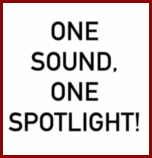 Prattville "Spotlight" Show Choir
Auditions are approaching, and you are welcome to tryout. Upcoming 9th-12th graders interested in auditioning can sign-up with this remind: send a text to 81010 with this message @ekcd9g2.
You must sign up for this this message thread by Monday, June 15th in
order to receive information and updates for this year's new online audition process.
Transcripts: Transcripts will be available June 1 which is the normal date.