**TRADITIONAL SCHEDULE PICKUP ONLY**
AUGUST 18th, 19th and 20th
There will be two sessions each day. The morning session is from 9 - 11 a.m. and the afternoon session is from 4 - 6 p.m.

A Parent or Guardian must attend the schedule pickup with the student in order to fill out the emergency card for their student. The emergency card will be handed to each parent/guardian to be completed prior to a schedule being released to the student. PLEASE BRING YOUR OWN PEN!

No one will be allowed to exit a vehicle during schedule pickup.

There will be four lines in front of the school based on the student's last name and staff will be handing out the information to each vehicle.
The lines will be color coded with signs in the front in order to direct everyone to the correct location.
For example:
A-F will be the Blue Line (PHS Front Lot Entrance)
G-Q will be the Red Line (PHS Front Lot Entrance)
R-T will be the Green Line (PHS Front Parking Lot Entrance)
U-Z will be the Yellow Line (Lunchroom and Athletic Parking Entrance)
VIRTUAL STUDENTS WILL RECEIVE INSTRUCTIONS IN ANOTHER
CALLOUT ABOUT THEIR SCHEDULE AT A LATER DATE
Do you need to withdraw your student? If so, click here to complete a Withdrawal Form. A registrar will contact you when student records are ready to be picked up.
Minors between the ages of 17 and 19 must have parental permission to withdraw from school.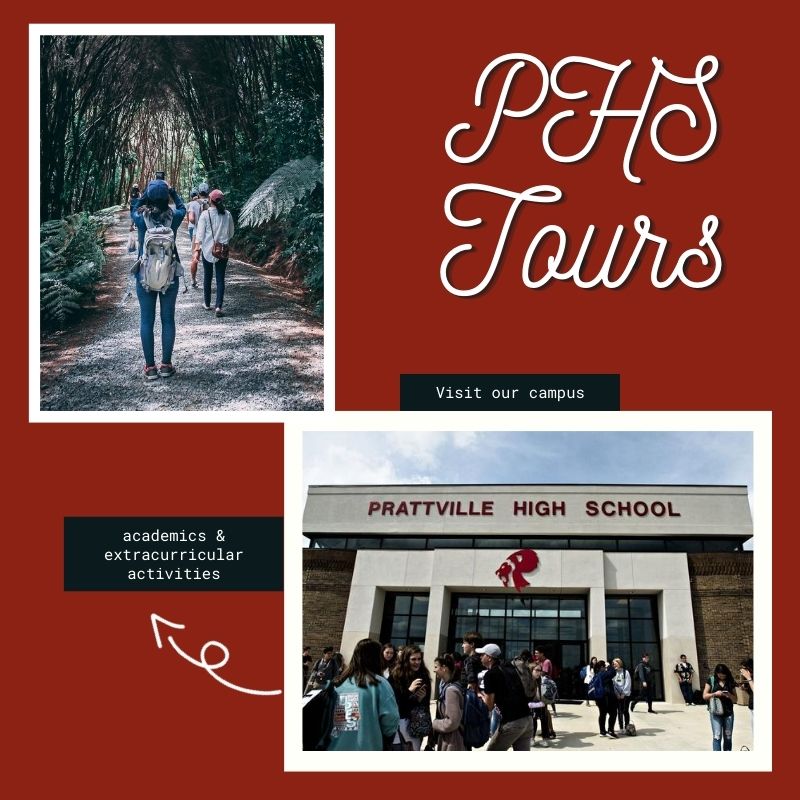 Campus tours will be held Monday, Wednesday & Friday afternoons for the next three weeks! Join us to learn about our academic programs, extracurricular activities, clubs and see our campus layout.
Reminder: Due to Covid-19 guidelines/restrictions everyone must wear a mask during their tour.
Note: Only 1 parent/guardian will be permitted to tour with a single student.
Sign-up Here to book your session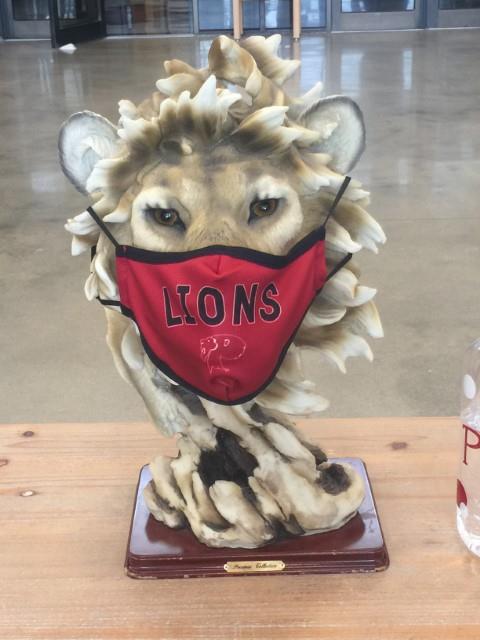 Lion Speciality Masks
Available now for $10
In the front office
Stop by the school from 8:00 a.m. to 12:00 p.m.
Make checks payable to PHS
2019-2020 SENIOR DVD'S ARE READY FOR PICKUP!!
STOP BY PHS BEGINNING MONDAY FROM 9:00 - 11:00
SENIOR OR PARENT MAY PICKUP THEIR DVD
Early Release:
Applications for Seniors are now available inside the front door of the school. Please complete and return them to Mrs. Thigpen as soon as possible.
Dual Enrollment: AUM is waiving the ACT requirement for Fall Dual Enrollment. If you would like to take English 101/102 with AUM, apply online and send them a transcript through Parchment. Afterward, email Mrs. Thigpen to let her know you were accepted.
Enrollment Forms are now available for download. Please see the links below:
2020-2021 Enrollment Information
AHSAA Bona Fide Change of Residence Form
If you are unable to download the forms, you may pick them up from our office M-F 8-3.
AT THIS TIME, WE ARE MEETING WITH FAMILIES BY APPOINTMENT ONLY.
Once you have completed the Checklistfor Enrollment Guidelines,
you may contact the school Registrars for an appointment.
9th-10th Registrar- Cindy.Bailey@acboe.net
11th-12th Registrar - Tricia.Horn@acboe.net
If you still need to pick-up your 2019-2020 yearbook, you may do so by appointment only on Monday through Thursday from 8:00 a.m. to 12:00 p.m.