Teacher, Business Education
Materials for Courses:

Headphones/earbuds for online learning
Class Needs:
Disinfectant Cleaner
Disinfectant Wipes
Tissues
Paper Towels
Hand sanitizer
Schedule:
1 Webmaster
2 Career Prep
3 Planning
4 Career Prep
5 Career Prep
6 Multimedia Design
7 Career Prep
8 Career Prep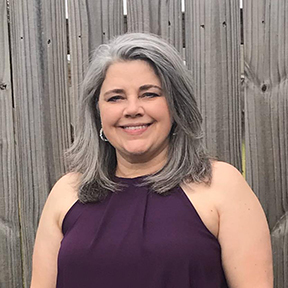 EDUCATION
Masters of Education: Elementary and Secondary Administration, Auburn University
Bachelor's Degree: Management and Economics, Judson College
EXPERIENCE
I began teaching in 1997 in Florida and I joined the staff of PHS in 2008. I am proud to be to be teaching at my Alma Mater.
As a Business Education Teacher, I have taught a variety of courses: Keyboarding and Document Processing, Entrepreneurship, Business Law, Accounting, Business Management, and Digital Design. My goals is to provide your students will skills for the workforce, whether it is after high school or college.
I also have 8 years of business experience and worked for Alfa Insurance, Marriott Vacation Club, and Herff Jones.