Jan Bergdolt
Business Education Teacher
Courses Taught:
Career Prep
Business Essentials
TEACHER'S EDUCATIONAL BACKGROUND:
Master's Degree: McKendree University (Lebanon, Illinois)
Master of Arts in Education with concentration in Business Education
Bachelor Degree: University of Mobile (Mobile, Alabama)
Major - Accounting
Double Minor: Computer Science and Management

FURTHER STUDIES
Music Studies - Classical Vocal Performance
College of William and Mary, Williamsburg, Virginia
University Of Mobile, Mobile, Alabama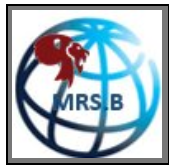 GREETINGS PARENTS AND STUDENTS!
I am excited about being at Prattville High School and know this is going to be a wonderful year. I welcome your input and I look forward to nurturing a productive relationship.
If you need to send me a message, fill in the boxes below and click the Send button.