All classwork and homework assignments are posted in Schoology and Planbook. Media used in class will be linked in Schoology, Planbook, and Clever.
If you have questions about missing assignments or grades posted in PowerSchool, please send an email with your name and period number in the subject line.
Preferred method of communication: email
Courses Taught:
11th Grade English
Peer Helpers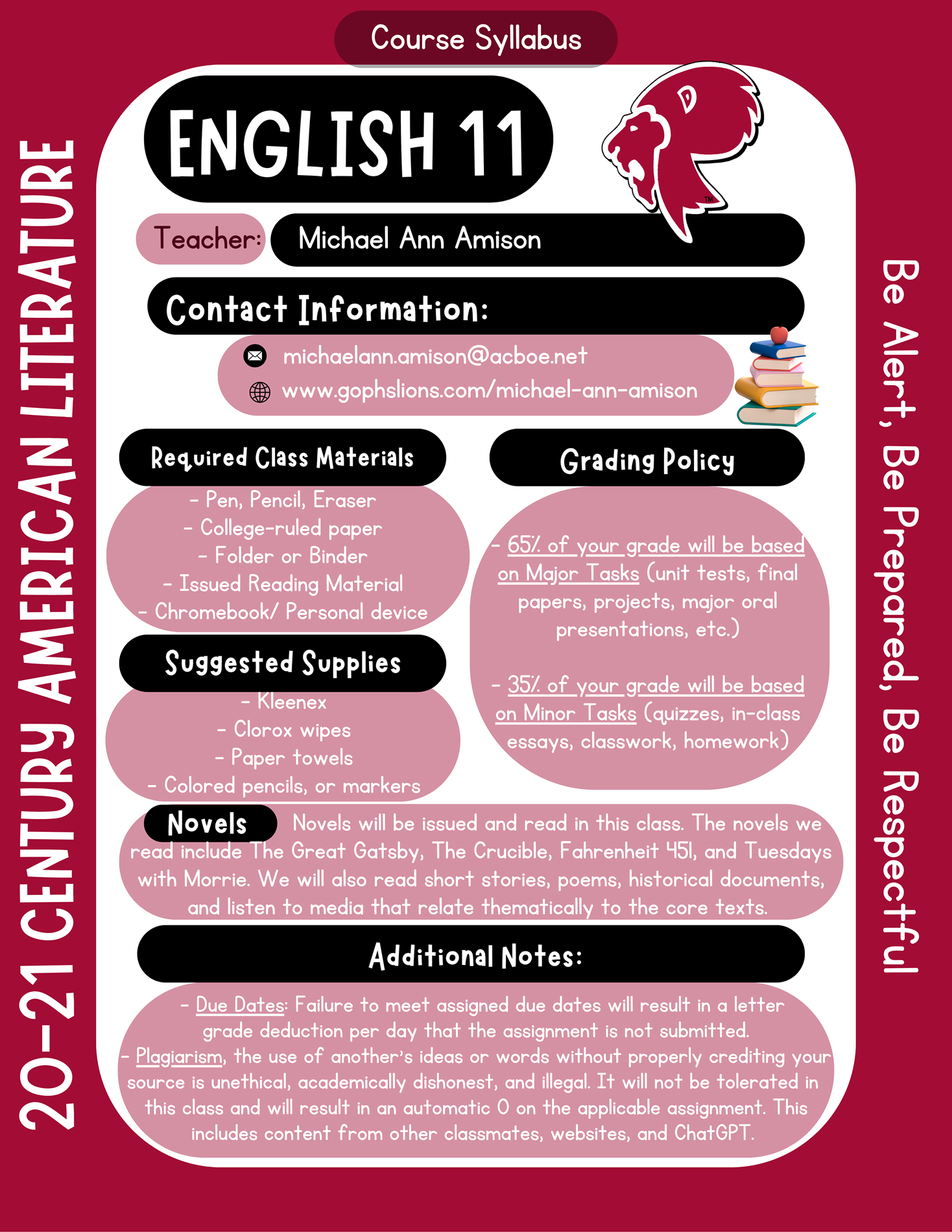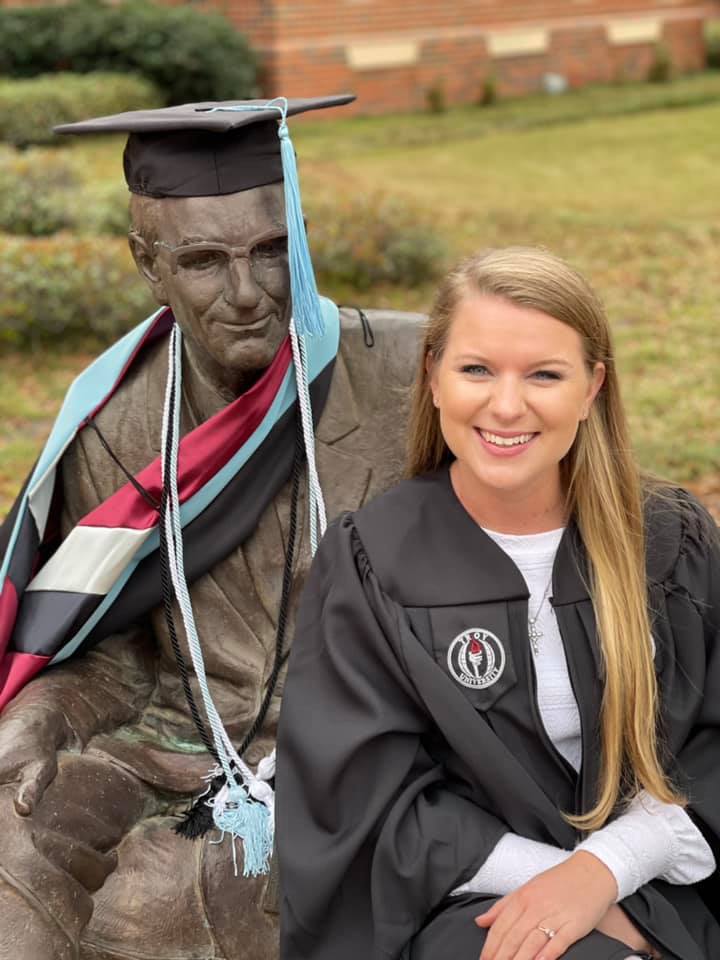 Mrs. Amison, a Montgomery native, teaches English at Prattville High School. She has a Bachelors degree in Human Development (Samford University) and Masters degree in Student Affairs Counseling (Troy University). She previously taught online at Troy University and is now entering her second year teaching English at PHS. She is also involved at PHS outside of English - she teaches the Peer Helpers course and occasionally assists Spotlight (show choir) by accompanying them on piano. Mrs. Amison is excited to share her enthusiasm for American Literature.