Planbook (where lesson plans are posted)
If you have questions about missing assignments or grades posted in PowerSchool, please send an email with your name and period number in the subject line.
Courses Taught:
11th Grade English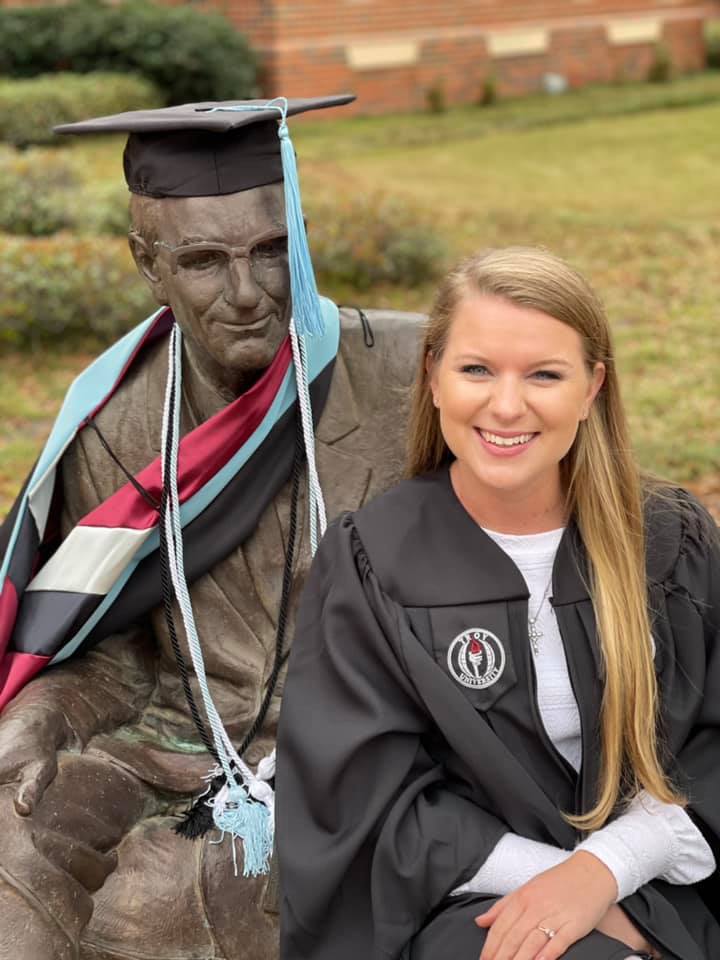 Michael Ann Amison is an 11th grade English teacher at Prattville High School. She is a Montgomery, AL native. Mrs. Amison graduated from Samford University in 2017 and Troy University in 2020, with a background in Human Development and Counseling. She previously taught online courses at Troy University and also recruited for the university. Mrs. Amison is married to JonAshley, has two dogs (Nix and Sammy), and has two chickens (Goldie and Kurt). Mrs. Amison is excited to join the PHS family and share her excitement for American Literature.
Media used in class will be accessible from
Clever
and the virtual textbook. Assignments are regularly updated in Schoology, also.