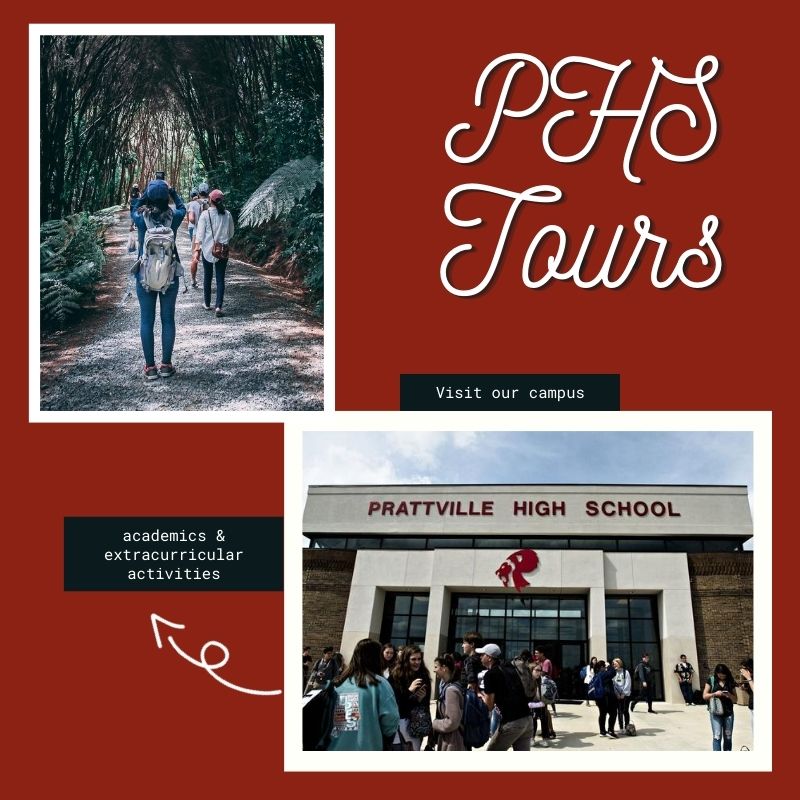 Campus tours will be held Monday, Wednesday & Friday afternoons for the next three weeks! Join us to learn about our academic programs, extracurricular activities, clubs and see our campus layout.
Reminder: Due to Covid-19 guidelines/restrictions everyone must wear a mask during their tour.
Note: Only 1 parent/guardian will be permitted to tour with a single student.
Sign-up Here to book your session
2019-2020 SENIOR DVD'S ARE READY FOR PICKUP!!
STOP BY PHS BEGINNING MONDAY FROM 9:00 - 11:00
SENIOR OR PARENT MAY PICKUP THEIR DVD
PHS Bass Tournament
Hosted by Boy's Basketball
August 8 @ Cooters Pond
Pre-register by July 31 by mail
Registration @ 4:00 a.m. on August 8
Full details by clicking below
Early Release:
Applications for Seniors are now available inside the front door of the school. Please complete and return them to Mrs. Thigpen as soon as possible.
Dual Enrollment: AUM is waiving the ACT requirement for Fall Dual Enrollment. If you would like to take English 101/102 with AUM, apply online and send them a transcript through Parchment. Afterward, email Mrs. Thigpen to let her know you were accepted.
Enrollment Forms are now available for download. Please see the links below:
2020-2021 Enrollment Information
AHSAA Bona Fide Change of Residence Form
You may also pick up an Enrollment Packet from PHS Monday-Thursday 8:00-12:00
AT THIS TIME, WE ARE MEETING WITH FAMILIES BY APPOINTMENT ONLY.
Once you have completed the Checklist for Enrollment Guidelines,
you may contact the school Registrars for an appointment.
9th-10th Registrar - Cindy.Bailey@acboe.net
11th-12th Registrar - Tricia.Horn@acboe.net

If you still need to pick-up your 2019-2020 yearbook, you may do so by appointment only on Monday through Thursday from 8:00 a.m. to 12:00 p.m.
Transcripts: Transcripts will be available June 1 which is the normal date.